How It Works
Acne-Free Skin Starts Here. PRAVENTAC™ not only eliminates acne-causing bacteria but also removes acne scars on both face and body.
Say Hello To

Acne-Free Skin
Based on thousands of customers' testimonials, PRAVENTAC™ has proven itself in clearing all types of acne, restoring that confident complexion from within.
Cleared Acne
Experienced reduced acne and pimples within 4 weeks of consumption.
Lighter Acne Scars
Noticed fewer and lighter acne marks and scars.
Shrink Blackheads & Whiteheads
Reported less noticeable blackheads and whiteheads.
Less Oily Skin
Experienced less sebum production and oily skin.
Finer Pores
Noticed reduced appearance of open and clogged pores.
Reduced Back Acne
Reported fewer visible back acne and their recurrence.
My Skin's Life Saviour. Hear the story of how Nancy conquered acne with just 2 capsules of PRAVENTAC™ a day.
The World's Most Loved Acne Fighter. PRAVENTAC™ has proudly helped millions reclaim their clear, healthier complexion.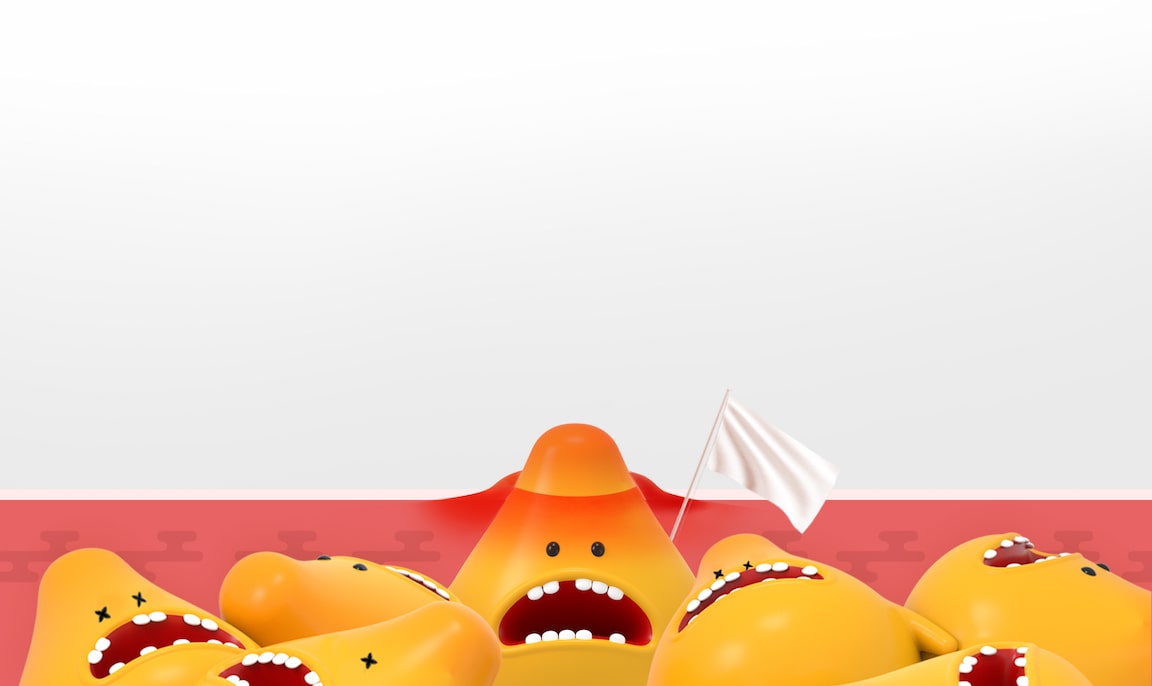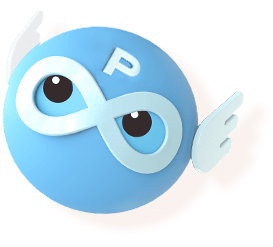 It is the most praiseworthy acne-fighting solution in the market
that enables everyone to have that clear healthy complexion naturally.
V3 | 2019
More Powerful
Ingredients In One
Backed by 3 scientifically-proven ingredients, the new PRAVENTAC™ expands the benefits by enhancing the microbiota of the gastrointestinal system.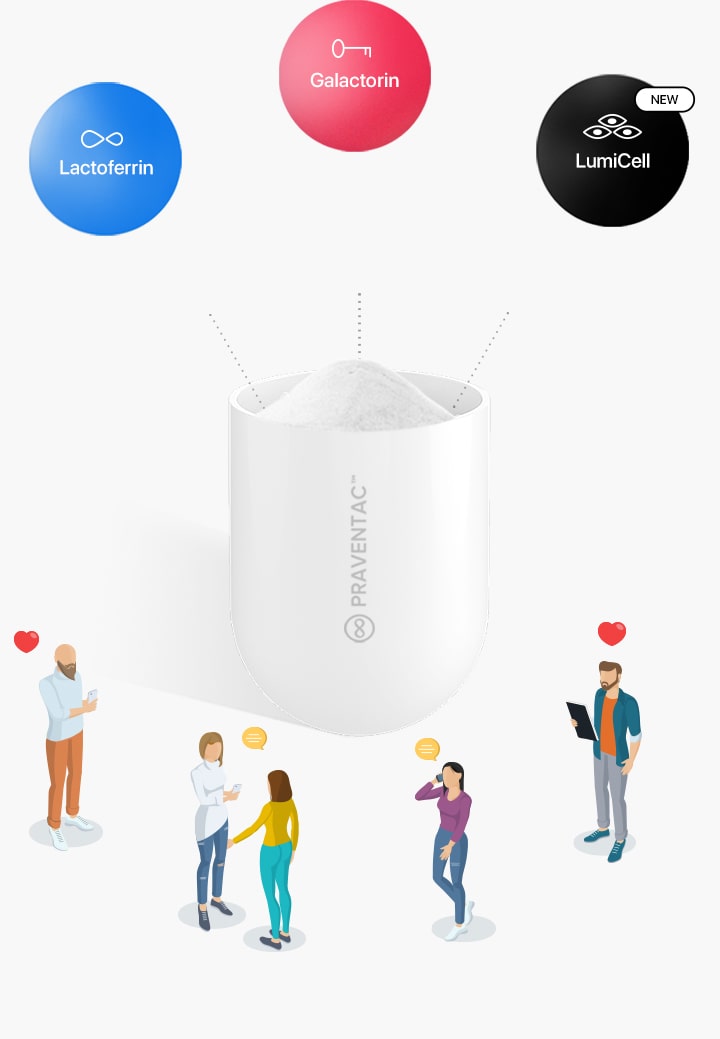 The Solution
For All Skin Types
Everyone's skin is unique and it's constantly changing
but here at PRAVENTAC™, we have a solution for all. Each capsule is smartly tailored to different skin types and needs so everyone can reclaim that smooth and clear complexion.
Conquering All Acne Naturally
6 types of acne, 1 solution for all. PRAVENTAC™ helps to fight off various acne-causing bacteria and keep breakouts under control.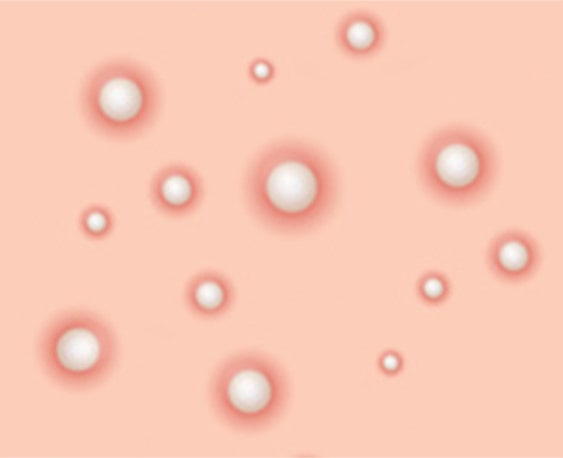 Whiteheads.
A type of acne that forms when dead skin cells, oil, and bacteria become trapped within the pores.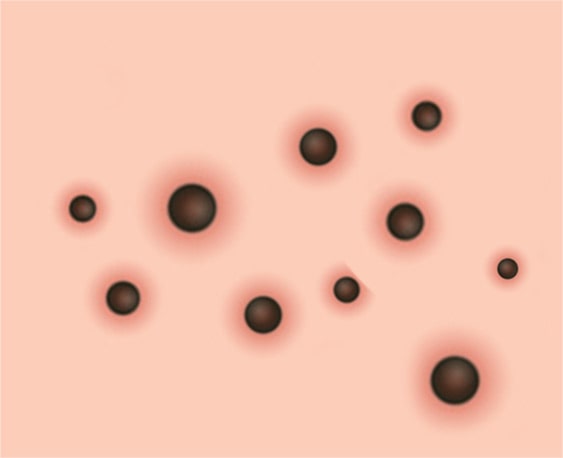 Blackheads.
When whiteheads are exposed to the air, they oxidize, turn black and become blackheads.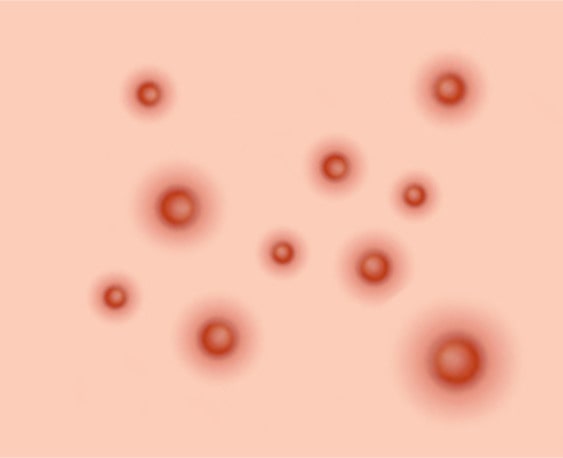 Papules.
Small red bumps that develop when the hair follicle becomes clogged with bacteria and excess oil.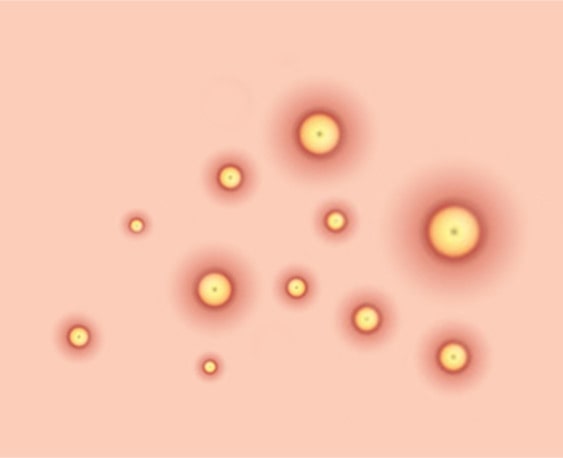 Pustules.
Acne pustules are like papules except they are filled with yellowish liquid pus forming a yellow or white center.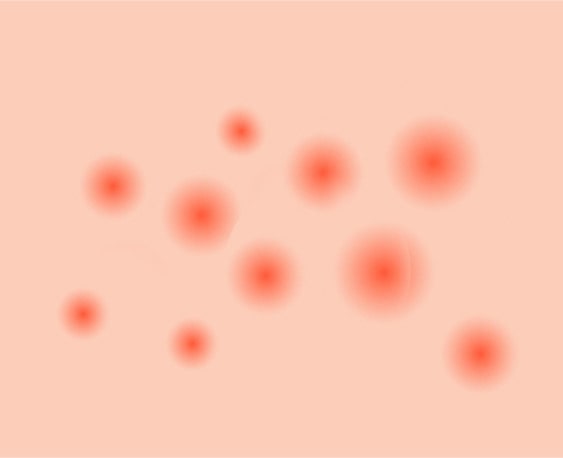 Cysts.
Large, red, and pus-filled breakouts that are deep in the skin, usually painful and causes scarring.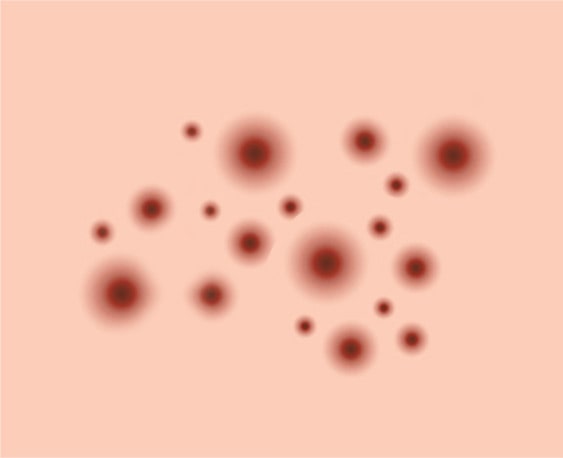 Nodules.
Nodular acne are large, inflamed and painful breakouts that are more severe and harder than cysts.

PRAVENTAC™ + AG-FACTOR™
Perfect Combination
To Treat
Hormonal Acne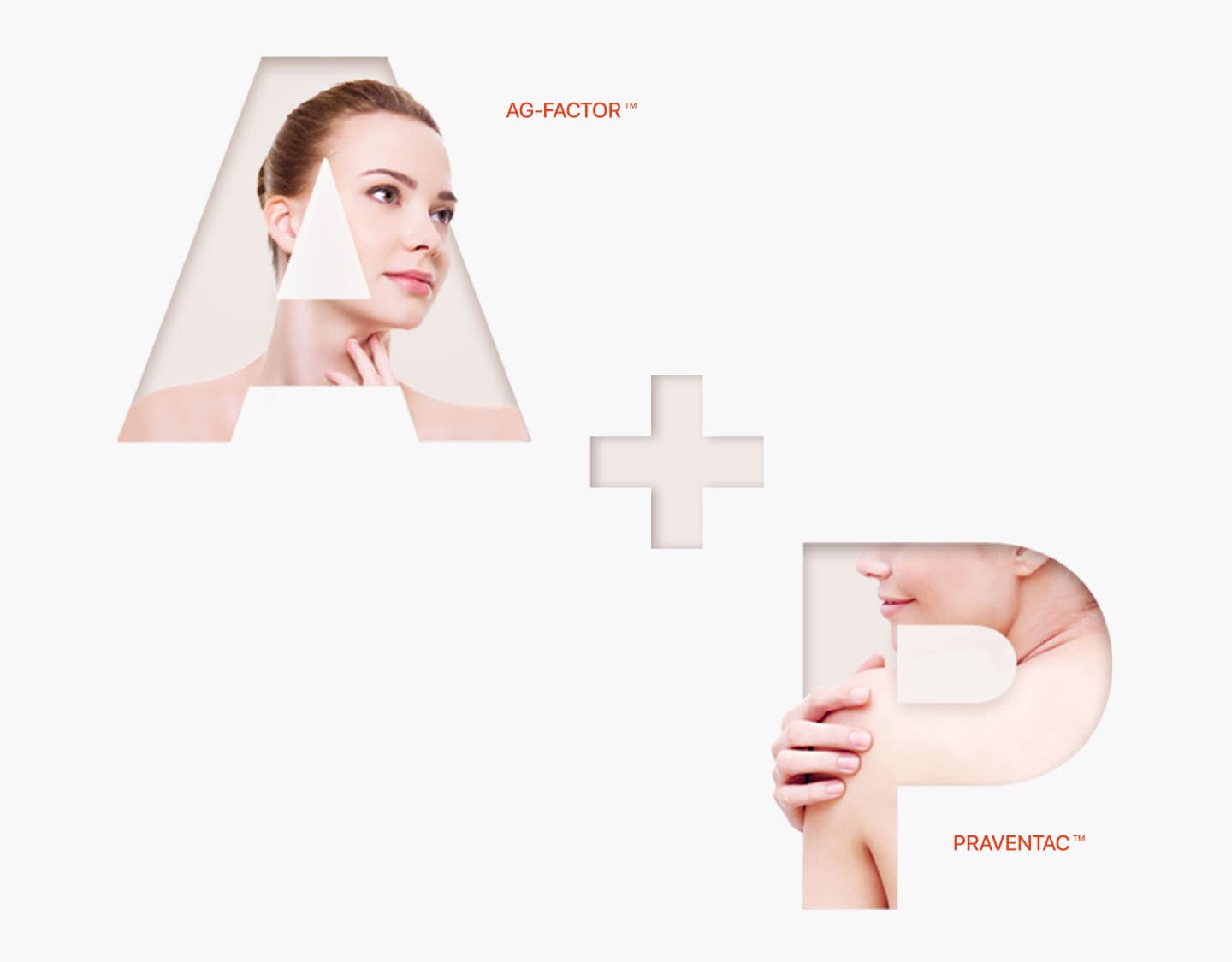 There are many factors that contribute to the growth of acne such as body inflammation, hormonal changes, unbalanced gut flora, and buildup of toxins in the liver's blood.
That is why our liver's health is so important as inflammation occurs when there is excess liver heat, which will then manifest toxins through our skin.
AG-FACTOR™ counters inflammatory acne by cooling down the liver which reduces skin sensitivity and redness. Each capsule contains Cysteine Peptide, a powerful amino acid that enhances the body to self-produce Glutathione and Collagen. Known as the master antioxidant, Glutathione detoxifies the liver's blood which helps prevent the development of acne. Combined with PRAVENTAC™, you'll have the ultimate duo that fights hormonal and inflammatory acne!
Hormones that are not neutralized by the liver can re-enter the bloodstream. When the liver is overloaded, the body expels toxins through the lungs and skin, and this is where acne occurs.
Glutathione is the body's master antioxidant and to generate Glutathione, our body needs these 3 amino acids (Cysteine, Glycine, and Glutamate). AG-FACTOR™ contains Cysteine Peptide, the main player of the amino acids, which enhances the body to become more intelligent in order to self-produce Glutathione and Collagen naturally. With Glutathione to detoxify the liver, acne is bound to reduce as the toxic pathway is now cleared by the liver. Hence, supporting an acne-free, clear and bright skin.
Common Acne Treatments
& Their
Side Effects

.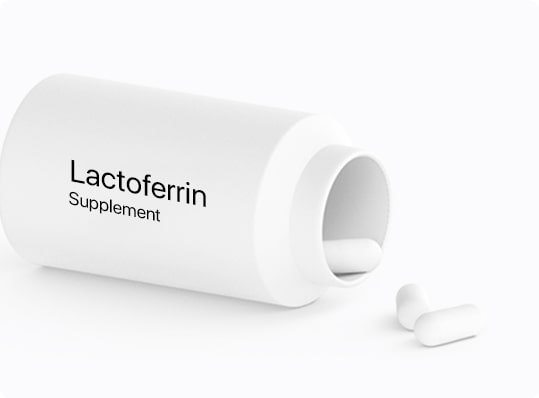 Low Quality Lactoferrin.
Wrong type or dosage may lead to treatment-induced breakouts.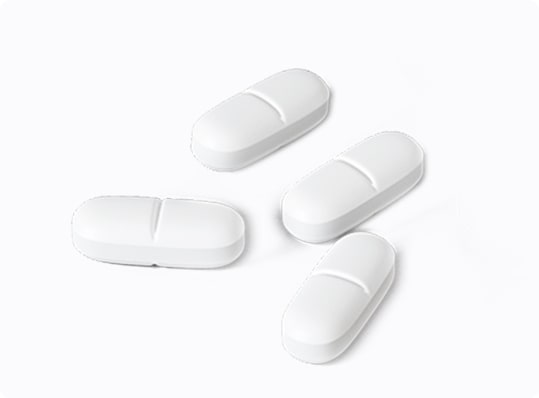 Antibiotics.
Acne will come back even worse as acne bacteria develops resistance.
Laser Treatment.
Despite being painful and costly, it may even lead to infection and weakened skin barrier.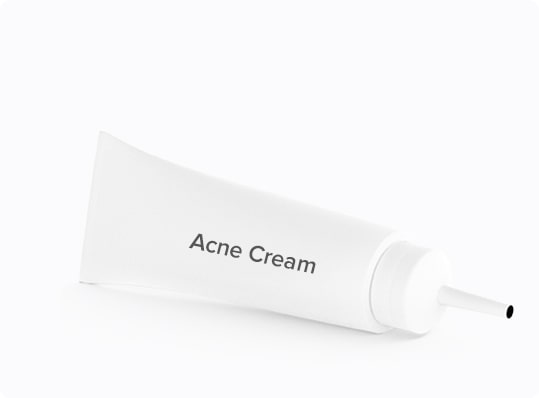 Tropical Cream.
Temporary effects only. Do not offer long-term solution.
Your Skin's Transformation
In 8 Weeks
Based on thousands of customers' testimonials, we have put together a journey map that summarises their progress in achieving a healthier acne-free complexion.
Capture close-up photos before starting PRAVENTAC™
to track your skin's transformation.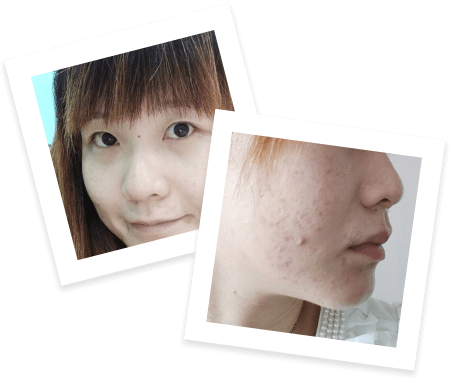 Let's stay motivated even if we have yet to see results.
It's only the beginning of the 2nd week.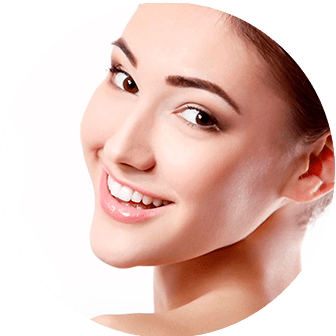 Most people see results in the 3rd week.
Skin becomes less oily and acne starts to diminish in size.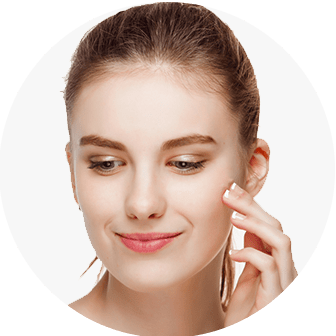 Skin starts to visibly improve and acne reduces.
Capture a photo of yourself to monitor the improvements.
You're halfway there!
Clear and radiant skin is just weeks away!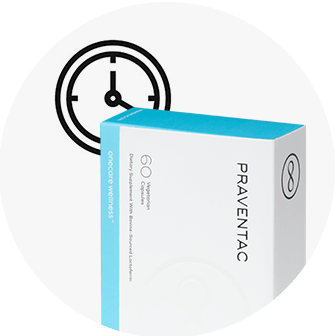 We've gathered some of the testimonials from our satisfied customers!
This is Jessie after week 5!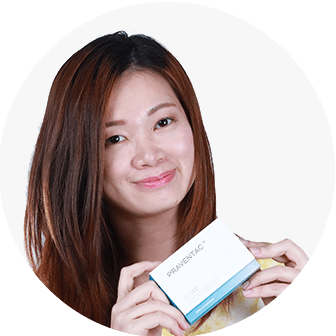 Only 2 more weeks to clearer and healthier complexion.
There's no need to pick on those pimples anymore.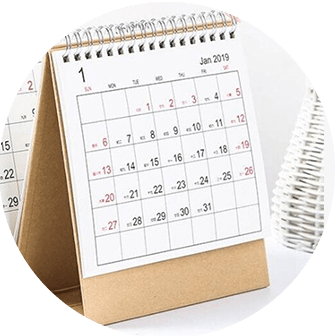 At the end of this week,
take a photo and compare it with the 1st week.
In clinical trials, 95% saw a reduction in skin blemishes by week 8.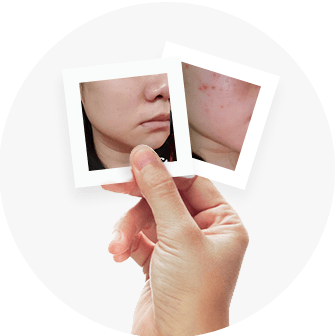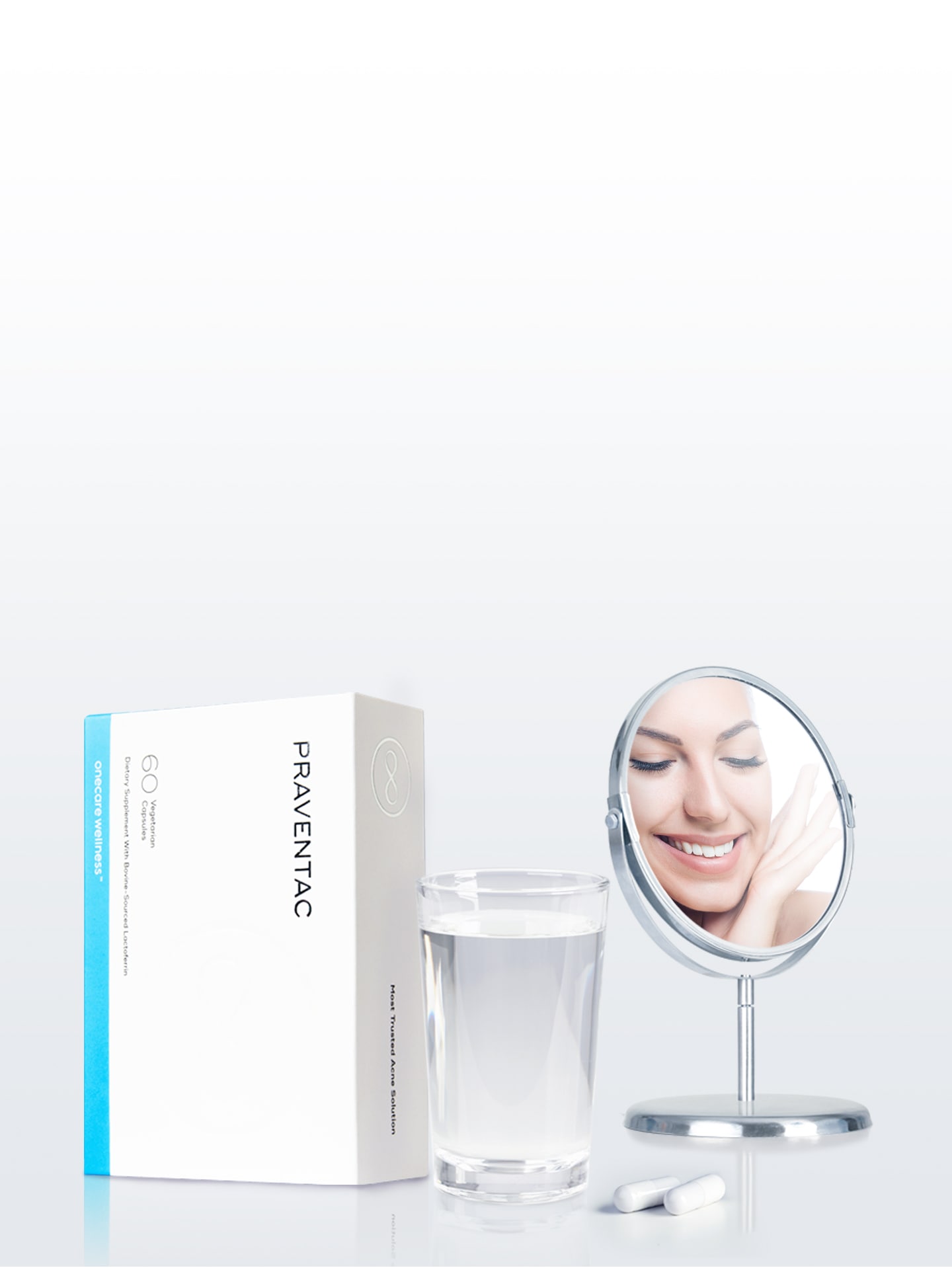 PRAVENTAC™ has also garnered
the highest number of positive testimonials
from more than 50 countries.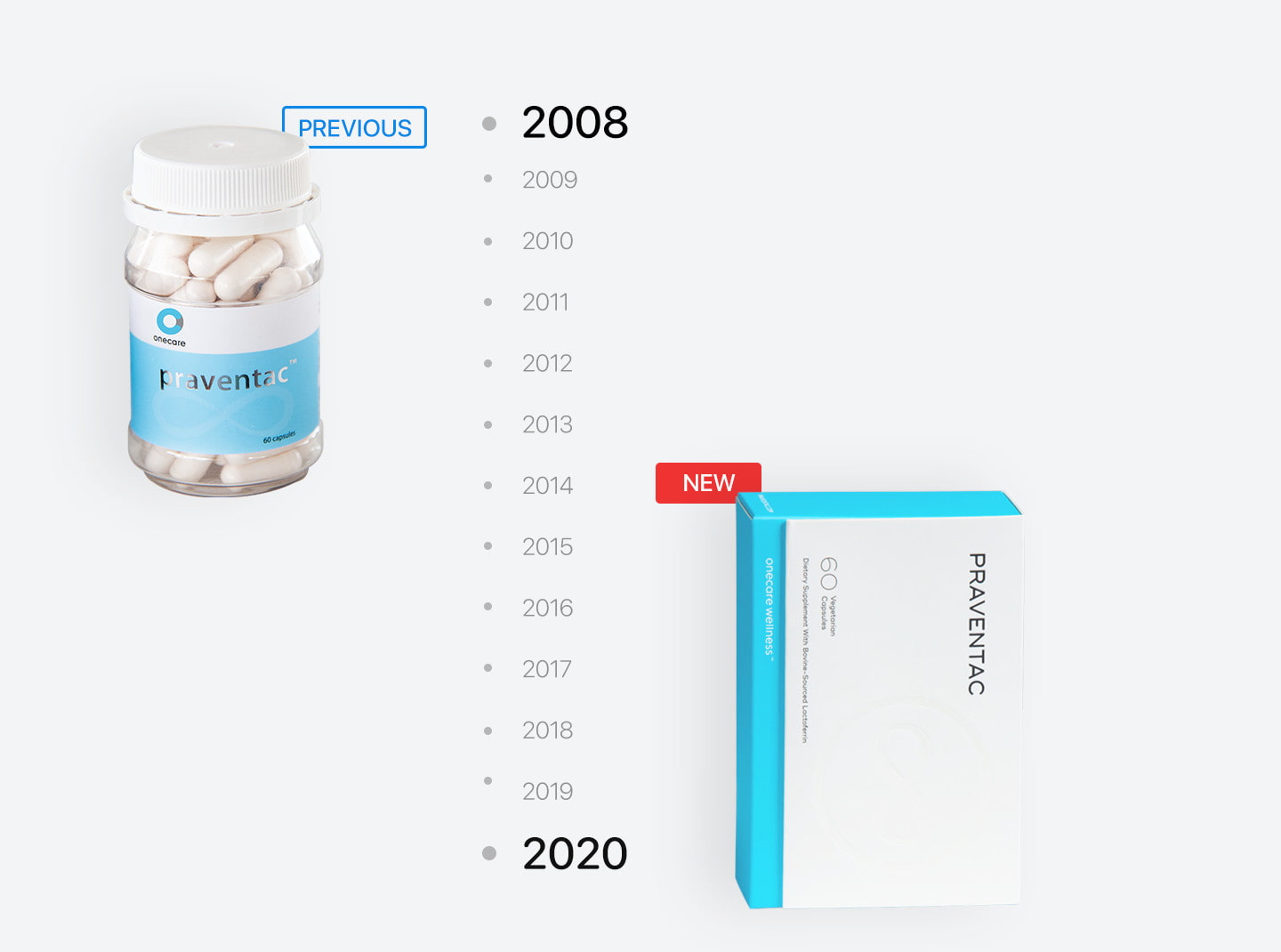 Your Trusted
Acne Supplement
Throughout the years, PRAVENTAC™ has garnered a loyal following of fans worldwide and received the highest number of positive testimonials for acne treatment.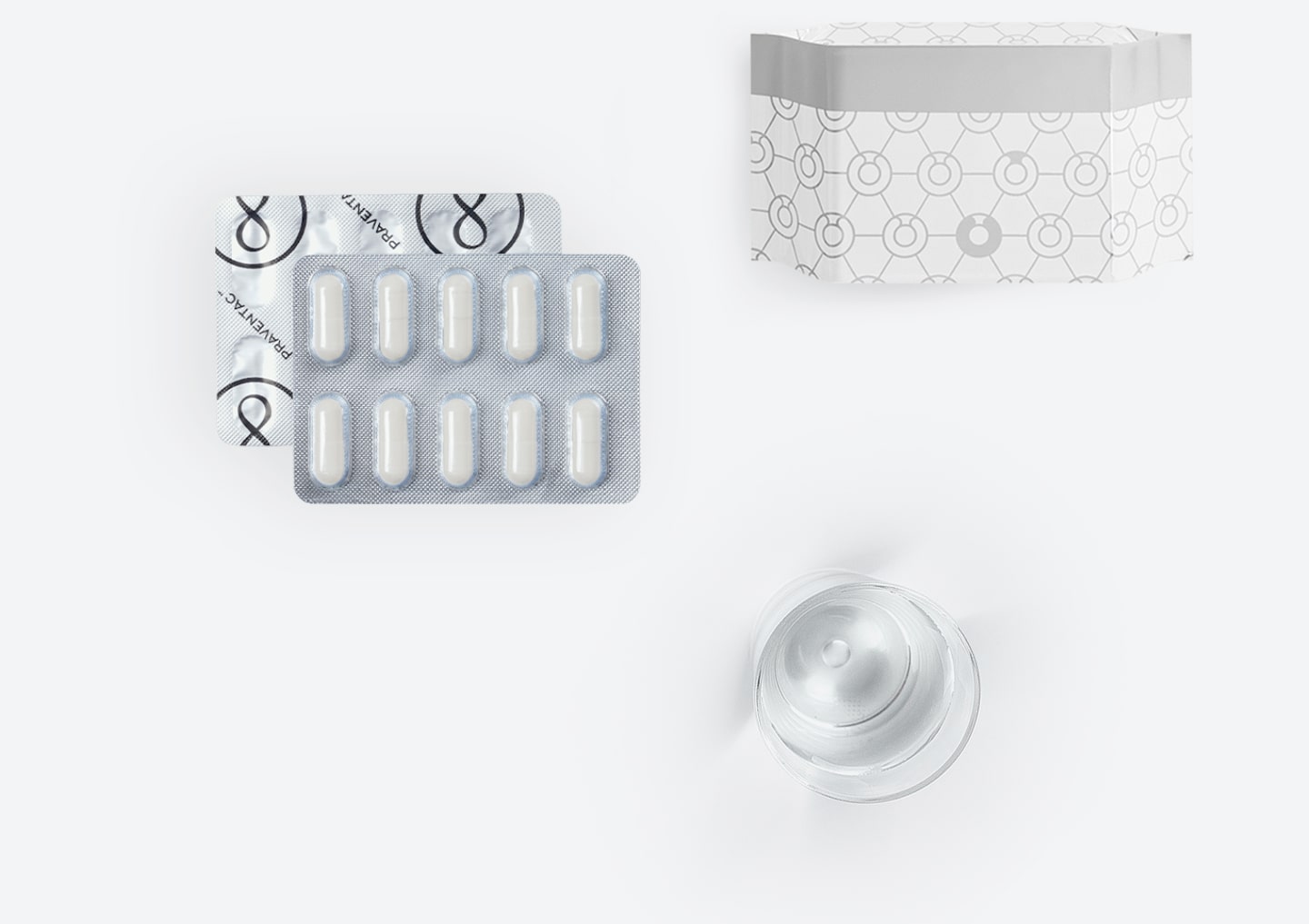 New Improved
Formula
Supercharged with the most advanced formulation to date.
Packaging
Upgrade
For better protection from humidity.
Vegetarian Capsule
Purely concentrated and vegetarian-friendly.
Customer Reviews
From Facebook
Product Safety
Your Safety
Is Our Priority
• Gluten-Free • Clinically Proven Ingredients • Non GMO • Lactose-Free• Manufactured in a GMP Certified Facility • Sodium-Free
SGS Lab Test
Pass product safety testing against the safety marks.
Suitable for Vegetarian
All the key ingredients are derived from plants
Lactoferrin|Lactoferrin has strong anti-inflammatory properties, which helps fight acne-causing bacteria, Propionibacterium (P. acnes) from forming. It also has high antioxidant properties that fights free radicals to prevent skin cell's damage and acne. Additionally, it heals acne lesions, acute or chronic, by encouraging skin regeneration.
Pomegranate Extract|Pomegranates have excellent anti-microbial benefits. Its natural microbial element, Vitamin C, fights bacteria and fungus on the skin. Aside from that, pomegranates act as a natural exfoliant as it helps get rid of dead skin. This decreases the chance of dirt and excess oil buildup that can develop into comedones.
Mangosteen Extract|Mangosteen has natural anti-bacterial and anti-microbial compounds that visibly correct skin blemishes and oily skin. It also has a specific antioxidant, Xanthones, that speeds up the skin's activity to heal damaged cells from free radicals.
Grapeseed Extract|Grapeseed contains an antioxidant, Proanthocyanidin (PA), which helps even out skin tones and reduces the appearance of melasma, hyperpigmentation, as well as pitted and dark scars. Additionally, it's an active source of Vitamin E and C for skin's preservation, to increase skin efficiency and effectiveness in healing.
Others|Vegetable Cellulose, Rice Flour, Magnesium Stearate (Vegetable source), Avena Sativa, silica
Serving Size: 2 capsules

Serving Per Container: 60 capsules

| Amount Per Serving | % Daily Value |
| --- | --- |
| Colostrum Powder [Standardized up to 80% of protein contents and 26% of Immunoglobulins (IgGs)] | 200 mg⁺ |
| Acerola Cherry Extract (Malpighia emarginata) [Providing 2% ascorbic acid; rich in phytonutrients (carotenoids, phonetics, flavonoids and anthocyanins)] | 140 mg⁺ |
| Whey Protein Concentrate [Standardized to 76-78% of protein contents (providing 60.8mg protein)] | 80 mg⁺ |
| HydroCurcumin™ (Curcuma Longa Rhizome Extract) [Standardized to 50% curcuminoid content | 40 mg⁺ |
| Chitosan Extract (as Poly-D-glucosamine) [Contains bioactive contents (Chitin, Chitosan, Oligosaccharides and Glucosamine) that help in antitumoral, antimicrobial, antioxidant, and anti-inflammatory activities] | 20 mg⁺ |
| ⁺Daily Value (DV) not established | Net Weight: 30 gm |
2 capsules a day

For optimal results, take PRAVENTAC™ continuously for at least 3 months.

Paired with AG-FACTOR™

Take 2 capsules of PRAVENTAC™ and another 2 of AG-FACTOR™ before bedtime.
Storage Tips
Store in cool and dry places,

avoid direct sunlight.

Consume as soon as

it's opened.
Buy PRAVENTAC™
Spend More, Save More.
Savings Up to 13%!
Choose Your PRAVENTAC™ Package.
Or Choose Your Beauty Bundles.
From USD 80.00
Please choose your package or bundle